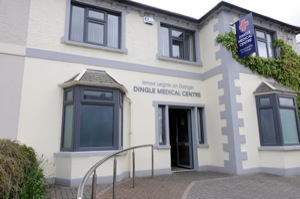 Welcome to Ionad Leighis an Daingin / The Dingle Medical Centre. We are a well established practice in the centre of Dingle town.
We are a two doctor practice with nursing support from four experienced nurses.
We also have four administrative staff overseen by a practice manager.
Our aim is to provide high quality medical care to all our patients and visitors alike in a professional and courteous manner.
We also have the very important role of acting as advocates on behalf of our patients.
We hope that by visiting our website you will be aware of the extensive services available at the Dingle Medical Centre.